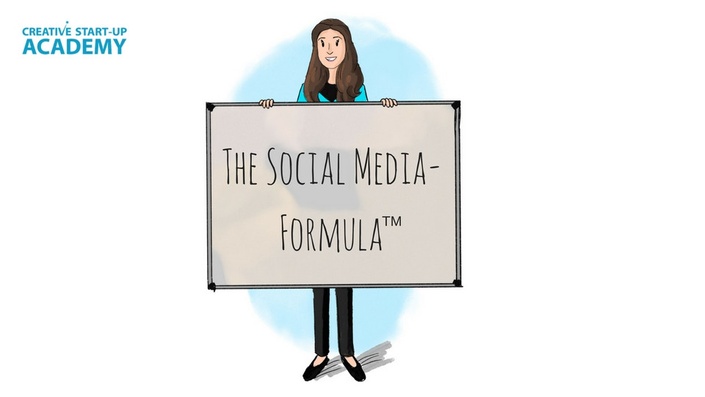 The Social Media Formula - 6 steps that will make social media easy
Learn everything to create engaging content for your social media.
Watch Promo
What others say
"The course is perfect for anyone who wants to learn how to use social media marketing in the right way. I liked that the course is simply structured, the contents are easy to understand and practical information is provided. Thank you for sharing your knowledge Christine." - Christopher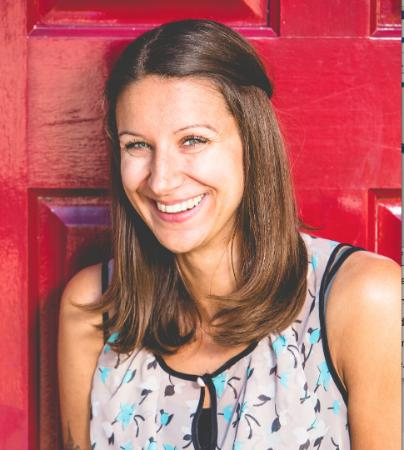 "Social media is an important tool to reach your target audience and keep reminding them about you. But it can be quite overwhelming and take a lot of your time. That is why I created The Social Media Formula."- Christine Michaelis, Founder, Creative Start-Up Academy
The Social Media Formula is a hands-on, comprehensive course that enables you to understand social media better, create topics for social media, post in the most productive way and engage your audience on social media. These days social media plays a vital role for most businesses to reach and engage customers. The Social Media Formula is based on workshops that I developed in 2016 and I have tested and optimised the steps over time by working with start-ups and small companies, using their feedback to make it the perfect, easy to follow Social Media Formula. It is tested, validated, and ready for your business!
A Social Media Course that makes it easy
The Social Media Formula was designed for your success. Each part of the course was carefully designed to serve that goal.
The course is available for you 24/7
Course length: The course consists of 12 lectures that are between 1-8 min long. After each lecture, you will get tasks to complete before moving onto the next lecture.
The course comes with a workbook to complete the practical exercises
You get also free access to our Creative Start-Up Academy Community in which you will get book recommendations, FAQs answered, get personal support by me and the Creative Start-Up Academy Community, live webinars and much more!
What you will learn
Define your target audience to get to know them better
Brainstorm topics for an entire year
Get tips on what exactly to post about
Create your content
Get tools to post your content efficiently
Learn how to engage your audience on social media
What you will get out of this course
Social Media is easy for you
You are less stressed
You are more productive
You get the results you want
You engage your target audience on a regular basis
You choose who you want to work with
Peace of mind
You are free to do what you love
What others say

"This course helps you understand the importance of social media - and how to start engaging with your client. Social media is an important part of marketing your business and this course helps guide you. It can be such a complicated process but Christine really does ease you into it and breaks down the process so you actually feel comfortable with it. The canva info was really helpful! I certainly feel more confident and am looking forward to giving it a try! I would recommend this course to anyone new to social media marketing and has previously just been overwhelmed with it. Christine really does help simplify the process! Thanks Christine! :)" VB

Who is it for?
This course is for everyone that is overwhelmed with social media and doesn't know where to start. If you want to do social media yourself in the most efficient way, this course is for you! It will give you a clear structure to follow, practical tools to implement your social media content calendar and makes social media easy for you!
Course Curriculum
What you need to know before you start
Available in days
days after you enroll
Summary and Outtakes
Available in days
days after you enroll
What others say
"I chose this online course in order to get a grounding in social media marketing, as I am very interested in going into marketing but hadn't done any courses before. I absolutely loved the Creative Start-up Academy's 'The Social Media Formula' course - it far surpassed my expectations of an online course! I found it extremely accessible, even to people with no prior knowledge of the field (but the content was definitely detailed enough, with great tips on how to plan and present social media), engaging, fun and unique (with Gavin the unicorn providing both marketing wisdom and extra entertainment value). It was also practical and hands-on: after clearly explaining key concepts and the tasks, Christine gets you thinking about your own target market, company and social media, and writing up your own social media plan from the start of the course. So it effectively combines theory, coaching and practice. Her videos are engaging, enjoyable, and easy to follow, and the workbook activities clear and well laid out.
After completing this course, I felt well prepared to start posting my own social media! I felt much better informed, both about the factors people need to consider when posting social media, and about what, when and how to post social media, and different platforms I could use.
I would highly recommend this course to anyone interested in social media marketing, whether they are complete beginners, or entrepreneurs/ start-ups looking to improve their existing social media marketing practices. As it is free, it is also perfect for those wanting a taster course without committing to anything. I am certain all viewers will find Christine a brilliant coach, and her ideas and methods extremely useful for improving your social media. 5 stars!" Maria

"I've recently gone part time in order to establish my film and video production company and saw this as a great opportunity to develop my social media understanding and how to use social media in a more targeted and strategic way. The start of the course was interesting with consideration of that "ideal client Avatar" and I found this most beneficial when developing my ideas of topics I can include. Christine has broken the course down into progressive and simple steps to develop understanding and to start building a social media plan. I liked the sessions which encouraged me to take specific action in order to focus my ideas. I feel that I have gained some insight into my target market as a starting point to develop further. I would recommend this course to young people as a starting point in exploring setting up a creative business using social medi. Dan Baker

Your Instructor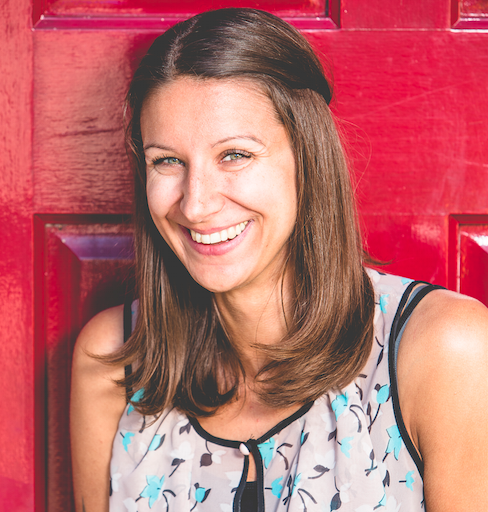 Christine is a trained Coach and NLP Practitioner. She has worked in marketing and advertising for more than 10 years before she decided to start her own business as a Marketing and Creative Start-Up Coach. Now she is supporting students at universities across Europe as well as working with individuals and small businesses. With her hands-on approach, she has helped hundreds of individuals validating their business idea and creating a successful start-up. She has published books called 'The Start-Up Formula - 6 easy steps to start your own business' (www.startup-formula.com) and 'The Marketing Formula - 6 steps that will make marketing easy' (www.marketing-formula.com) 'The Start-Up Yearbook - a guide to document your start-up journey (www.startup-yearbook.com) and 'The Public Speaking Formula - 6 steps to make you a more confident presenter' (www.publicspeaking-formula.com). She is also the founder of the Digital Nomad Town (www.digitalnomadtown.com) and Vice President of the European startup Foundation (www.eustartupfestival.com).
Frequently Asked Questions
When does the course start and finish?
It is a completely self-paced online course - you decide when you start and when you finish.
How long do I have access to the course?
How does lifetime access sound? After enrolling, you have unlimited access to this course for as long as you like - across any and all devices you own - 24/7!
What tools will I need to complete the course?
Access to a computer with speakers/headphones, an email account, and an eager and open mind!